In Guernsey, we understand the need for a good work/life balance and your free time doesn't have to be a rare treat. Forget motorways and long train journeys; everything is on your doorstep, allowing you to spend more time with your family and friends.
---
To find out what's going on and to keep up to date with all the events in Guernsey:
Walking
Cliff walks and hikes are a cornerstone of Guernsey culture. With so many routes and views, it's easy to understand why.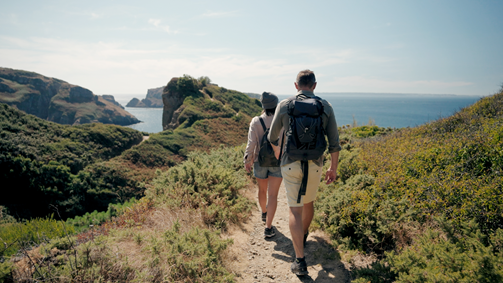 Cycling
For those interested in cycling why not explore our network of cycle-friendly lanes known as the Ruettes Tranquilles which operate across Guernsey, giving priority to bikes, walkers and horses. The lanes allow easy access to coastal roads and into town. Many of the routes are circular and take in key sites, as well as places to stop and refresh.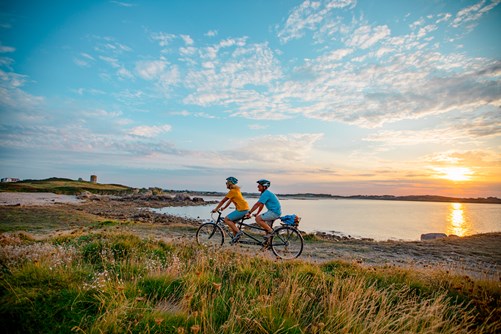 Island Hopping
Once you've finished exploring Guernsey, why not take a trip to one of the Bailiwick's Sister islands - Sark, Herm and Alderney. These islands offer an easy destination for a short break, with Sark and Herm just a short boat trip away with both offering a car free paradise. 
Island Hopping around the Bailiwick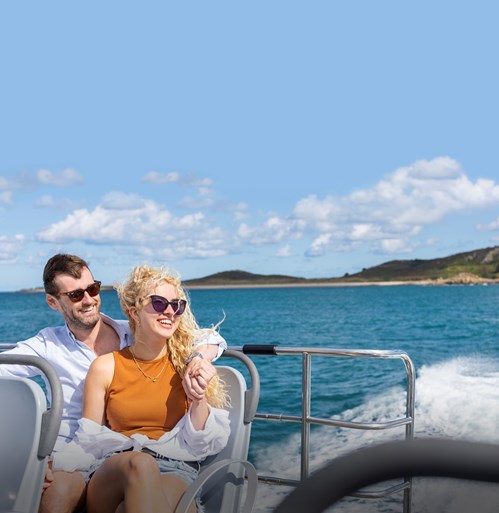 Heritage
With over 1000 years of history, Guernsey has a rich heritage to immerse yourself in. From prehistoric dolmens and neolithic standing stones to fortresses and castles including World War II gun batteries all dotted around the island to find.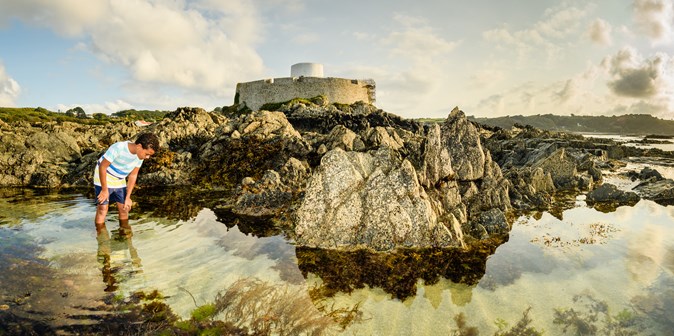 With all that's on offer, you'll find yourself spending lots of time outdoors. With a beach always just a short drive away, it won't be long before you're heading straight from work to watch the sunset on your favourite beach.