Guernsey has two property markets, the Open Market and Local Market.
---
The Open Market is the easiest and quickest route to establishing residency in Guernsey for those who do not have any previous family connections with the island or an existing right to live in the Local Market. It is simple, straightforward and quick. 
Unlike other jurisdictions:
There is no minimum wealth requirement

No minimum annual income

No minimum purchase price for a property provided that the property is an Open Market (Part A – family home) residence
Approximately 7% of Guernsey's properties, around 1,600, are on Guernsey's Open Market Register. They can be found all across the island. Open Market property prices do tend to be higher than Local Market prices but this is a question of supply and demand – living in an Open Market property allows residency in Guernsey to people who otherwise would not be able to live here.
The advantage of buying or renting an Open Market property is that you are free to work for any employer, for any length of time – it's flexible and you are not reliant on a time-limited Employment Permit that employers apply for and secure for specific roles.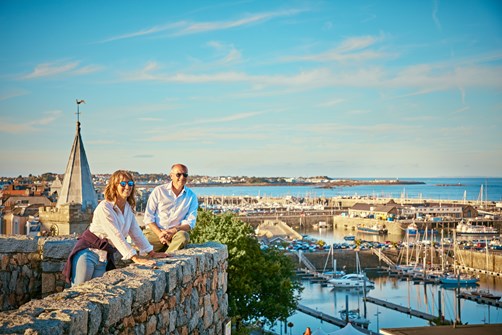 Becoming an Open Market Resident
Prospective Open Market residents should hold either:
A British or Irish Passport, or,

a BNO (British National Overseas) passport, or,

'Settled Status' in the UK, or,

a suitable visa (more information can be found below).
Prospective residents must also have the means to support themselves and their family without having recourse to any public funds.
Anyone who fulfils these criteria is able to become resident in Guernsey for an indefinite period of time simply by purchasing or renting an Open Market, (Part A – single family) home subject to a Population Management Permit or Certificate being issued.
Once an Open Market address is secured by the prospective resident, they can make a straightforward application for an Open Market Resident's Certificate via the Population Management Office. As part of the application process, a criminal record check will take place. They must also register with the Revenue Service to pay Social Security and Tax.
Residents of these properties are able to establish a business or work in the island if they wish or they may also live off their wealth. 
They can also accommodate their immediate and extended family, who can also work if they wish to. It's as simple as that; there are no minimum wealth requirements or governmental assessments to meet.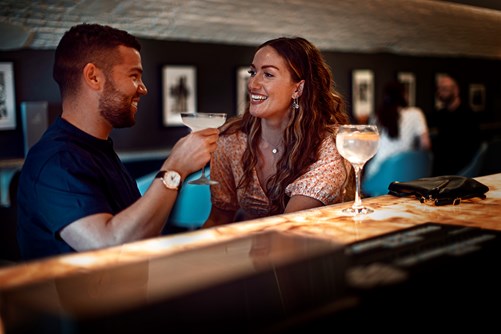 Guernsey's Local Market
There are no limits on the length of time that families in an Open Market property can live in Guernsey. But there are controls on who can live in the island's Local Market housing. In general, newcomers to the island will take up residence in Guernsey's Open Market, but if employment is the primary reason for coming to live in Guernsey, then an Employment Permit may be awarded, entitling that person to live in Local Market property.
Further information about the Local Market can be found here:
Moving from outside the UK's Common Travel Area
A person who is not a British citizen, Irish passport holder, or does not have the right to remain in the UK, and who is moving for reasons other than to take up full-time employment in Guernsey, will need to apply for immigration clearance to live in Guernsey's Open Market. The Entrepreneur Visa is currently the main route to residency for individuals in this category. Learn more about this option here: