ARTICLE •
PUBLISHED: 17 May 2023
Guest Blog - Katherine de Retuerto, University of Southampton

In this month's guest blog, we speak to Katherine de Retuerto, Associate Director of Development at the University of Southampton, about the importance of Guernsey's link with the University Hospital Southampton.
---
Just over the water from Guernsey is a medical research powerhouse making waves in treating and diagnosing of some of the world's most devastating diseases. Residents of Guernsey benefit from these ground-breaking developments as they deliver improved treatments and a deeper understanding of a vast range of health challenges.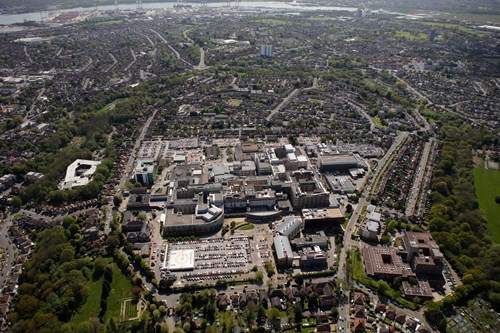 University Hospital Southampton cares for adults and children numbering more than 3.7 million people in southern England and the Channel Islands and is one of only two trauma centres covering this densely populated region. Thanks to close links with the University of Southampton, and its Clinical Trials Unit, the hospital is also consistently one of the UK's highest recruiting trusts of patients to pioneering clinical trials testing new medicines. 
Cutting-edge facilities on the hospital site mean that leading academics can split their time between laboratory-based research and patient-facing clinics. It is unusual for a medical school to share a campus with such a large hospital and the co-location encourages a collaborative way of working which benefits patients enormously. Real-time insight can bring immeasurable value to the way experiments are designed and conducted, always ensuring patients are at the heart of medical research. Data repeatedly shows that patients treated at hospitals closely aligned with medical research deliver vastly improved patient outcomes.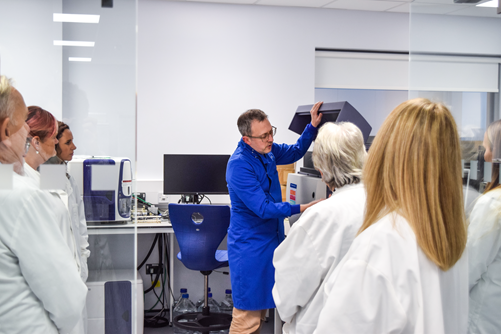 Guernsey residents not only benefit from the medical advances made at Southampton's world-class research environment: they are often pivotal in discovering them too! For example, thanks to the close connections between the island and the hospital, Southampton's vision research team recently made a breakthrough in age-related macular degeneration (AMD), one of the leading causes of sight-loss in the UK.  
The researchers examined patient samples from Guernsey, which led to the discovery that one specific gene was causing families to pass AMD from generation to generation. This work has informed the creation of a gene therapy for one form of AMD which is now in promising clinical trials and could lead to a revolutionary new treatment.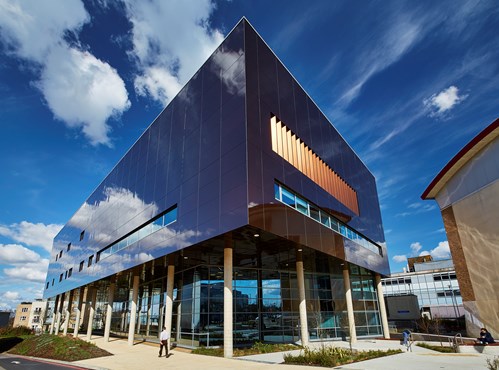 Sight loss is just one of the areas of focus for specialist researchers at the hospital. During the COVID-19 pandemic, the hospital was on the frontlines of treatment and prevention, benefiting from close ties with researchers at the University to develop the Janssen and AstraZeneca vaccines, design and engineer safer protective equipment for healthcare workers and pioneer treatments to reduce deaths and speed up recovery times for patients who had already contracted the disease. Close proximity to a centre with this calibre of medical excellence is reassuring for Guernsey residents, who can rely on access to this regional hub to supplement the excellent care delivered on the Island. 
People in Guernsey and Jersey demonstrated how much they value the quality of medical research and provision in Southampton when they gave generously to the fundraising campaign to build the Centre for Cancer Immunology, which opened on the hospital site in 2018.  The only one of its kind in the whole of the UK, the work focusses on developing and trialling faster, kinder and less invasive treatments for a broad range of cancers. A plaque in the building reads: This Atrium and Entrance Lobby were generously funded by James and Margaret Wilkinson of Guernsey in recognition of the care given by Southampton specialists to patients in the Channel Islands.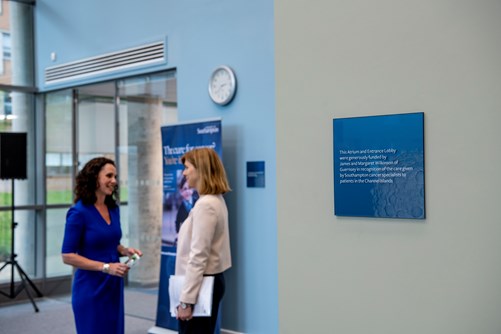 The latest breakthroughs are shared openly and medical researchers and other academics from the University of Southampton often visit Guernsey to deliver public lectures and provide updates on research successes, meaning that residents of the Bailiwick are some of the first to hear about the next big breakthroughs, directly from the global experts who are discovering them. 
Having this world-class facility so close by is a real bonus, and the hospital is soon expecting to increase its medical research power even further, thanks to exciting plans from the University of Southampton to dramatically expand its reach in this field.
---
If you are considering relocating to the island, the team at Locate Guernsey are on hand to provide confidential guidance throughout your relocation journey free of charge. If you would like to understand how Guernsey could work for you, please get in touch on 01481 220011 or email enquiries@locateguernsey.com. 
© All photo credits - University Hospital Southampton