ARTICLE •
PUBLISHED: 5 June 2023
Island Games Guest Blog - Gemma Batiste, Guernsey Women's Basketball Team

In this edition of our Island Games guest blog series, we speak to Gemma Batiste on representing Guernsey in Women's Basketball, sport being a pillar of island life and how new residents can use it to settle into the community.
If you are interested in relocating to Guernsey for a better work/life balance or simply want to find out more about setting up a business in Guernsey, please get in touch. 
---
1. Can you tell us a little about yourself and how you first became interested in Basketball?
My name is Gemma Batiste, and I have played basketball for almost 16 years. During my school years, I was heavily involved in Netball and represented the Island to Senior Level, but it was during a league fixture that one of my teammates suggested that I come along to try basketball – the rest, as they say, is history. I became hooked and have played ever since!
2. Is Basketball, in general, a good opportunity to meet like-minded individuals and settle in new residents to our island community?
Yes definitely! As with any sport on the island, it is a great opportunity to meet people outside your workplace that have similar interests as yourself. The social element is also fun – there is always an opportunity for a team meal!
3. In Guernsey, sport is seen as a pillar of island life; what do you think is the best way to keep young girls and women in sports?
By ensuring that women's sport gets focused upon in the media will enable both girls and women to be aware of the opportunities available to them.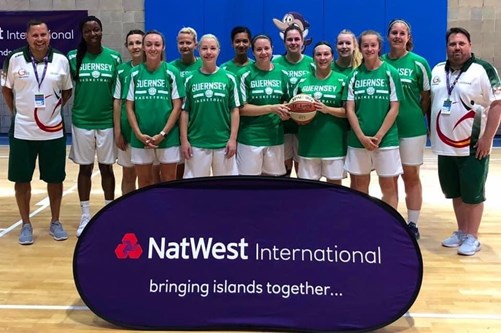 4. How is Basketball promoted on the island to provide opportunities for athletes, coaches, referees, etc.? Do you have any taster sessions?
Basketball generally is promoted through our Facebook Page (Guernsey Basketball), and Guernsey Women's Basketball has its own Facebook page to promote the Women's Teams.
Anyone interested in the sport can contact us through one of those Facebook Groups, and they will be advised of the sessions available with one of the local teams. Children are also welcome to join our Future Stars classes held for those between 6 - 14 years old every Saturday between 12pm - 2pm at Beau Sejour.
But people do not necessarily have to play the game to get involved; our local league also requires volunteers for table officiating and refereeing. Anyone interested is more than welcome to come along and try!
5. Who are you most looking forward to playing against at the Island Games and why?
I am looking forward to playing against all of the teams. Unfortunately, we no longer regularly compete in National League competitions, so the Island Games will provide us with the opportunity to test ourselves against unfamiliar players and teams.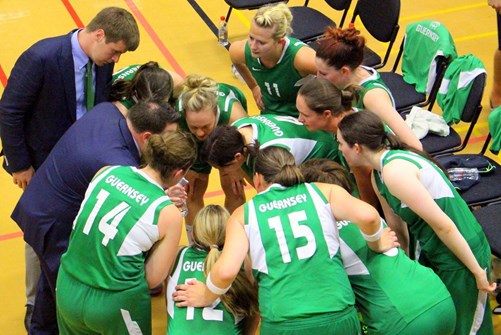 6. What legacy do you hope the Island Games will leave for future generations of local islanders?
As a Mum, I hope the Games inspire future generations of young islanders, but it may also encourage people of all ages to try sports they've never even thought of! I believe that sport and exercise are so good for mental health, and I am keen for my children to have the same relationship with sport/exercise that I have had, as I can see the benefits that this has had on my health and well-being.
7. Finally, what do you love most about island life in Guernsey?
I love the outdoor lifestyle! I love the fact that I can finish work, pick up my children and get straight to the beach in the Summer! I especially love the sea and when I am not on the Basketball court, you will find me in the water, probably doing some form of a sea swimming challenge…last year was the Herm 360, and the year before was the Guernsey to Herm challenge.
If you are considering relocating to the island, the team at Locate Guernsey are on hand to provide confidential guidance throughout your relocation journey free of charge. If you would like to understand how Guernsey could work for you, please get in touch on 01481 220011 or email enquiries@locateguernsey.com. 
© All photo credits - Gemma Batiste