ARTICLE •
PUBLISHED: 29 June 2021
Guest Blog - Anna Lisa Detassis, Relocator

In this month's guest blog, we speak to Anna Lisa Detassis who relocated with her family in 2008 about running her own business, welcoming newcomers and raising her family here.
If you are interested in relocating to Guernsey for a better work/life balance or simply want to find out more about setting up a business in Guernsey, please get in touch. 
---
1. Would you say that Guernsey represents different cultures, and what benefits does this bring?
In Guernsey there are lots of smaller international communities from all over the world with groups and associations that bring people together for social events. For example, the Guernsey Scottish Association, Guernsey Latvian Association and an online Guernsey Expats group with over 2,500 members all exist to promote cultural enjoyment and to keep people connected. We have a diverse workforce with newcomers bringing in their own unique experiences and fresh perspectives, and this is equally important in schooling environments.
2. Do you think Guernsey makes a good home for families with children and young people?  
Yes, Guernsey is the perfect place to raise a family. It is incredibly safe, and its many beaches and green spaces make it a wonderful setting for children, especially if you want your kids to make the most of the great outdoors. Guernsey's education system too, is held in high regard with quality schooling available at both primary and secondary levels. Whatever your children are interested in whether it be sport, art, dance, music or just having fun with friends, there are plenty of opportunities for all. With shorter commutes, you will often find that you have more time to spend with your family. Additionally, a number of family friendly events take place throughout the year including festivals with live music, agricultural shows, treasure hunts, holiday camps and much more.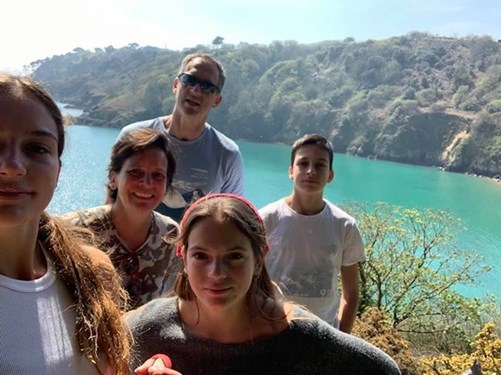 3. What about for those moving alone?
The island offers an attractive setting for people moving here alone as the community is very welcoming. There are many job prospects with Guernsey's thriving finance and hospitality sector, always on the lookout for new employees. Islanders also enjoy a busy and varied social life, with many high-quality eateries, bars, outdoor celebrations and beautiful spots to unwind and relax solo. If you are looking to meet new people, there are lots of clubs to join including the Guernsey Yacht Club, the Guernsey Football Association, Rugby Club and art/reading groups - to name but a few - as well as evening courses and classes that offer networking opportunities.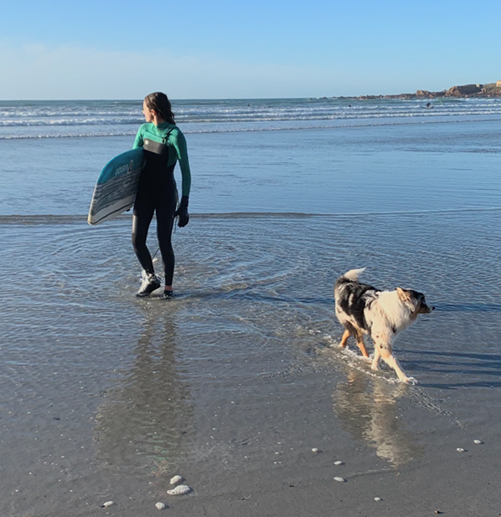 4. Can you tell us about your area of work and how it can help those relocating?
Whether someone wants to improve their English or they want their child to pick up their native language and/or require childcare, at Accent Language School we help families get settled into life on the island. My team run language courses for adults and children plus after school clubs and holiday clubs which are ideal for parents who work full time or would like their children to do something fun and worthwhile during the school breaks. Accent also offers opportunities to meet other parents and families, and to make new friends.
5. And finally, what are your favourite things about living in Guernsey?
My favourite things in Guernsey are walking on the cliffs with my dogs, enjoying the stunning scenery and swimming in the sea!
If you are considering relocating to the island, the team at Locate Guernsey are on hand to provide confidential guidance throughout your relocation journey free of charge. If you would like to understand how Guernsey could work for you, please get in touch on 01481 220011 or email enquiries@locateguernsey.com. 
© All photo credits - Anna Lisa Detassis