ARTICLE •
PUBLISHED: 20 November 2023
Settling In Series Guest Blog - Ellie Jones, Liberate

In this month's guest blog, we speak to Ellie Jones, CEO of Liberate about Guernsey's LGBTQ+ community.
If you are interested in relocating to Guernsey for a better work/life balance or simply want to find out more about the island, please get in touch.
---
Guernsey hosts a vibrant and thriving LGBTQ+ community. Whilst there are currently no LGBTQ+ specific venues or bars, the community enjoy and open and accepting attitude.
Any mention of equality or diversity usually brings one name to mind, Ellie Jones. As CEO of Liberate, an LGBTQ+ charity that aims to educate on LGBTQ+ issues, support the local LGBTQ+ community and campaign on policy and law reform, Ellie is a well-known face around the island.
"We have a very supportive LGBTQ+ community here in the island. Liberate offer lots of opportunities to socialise and get involved. Whether you are looking to indulge your hobbies, meet like-minded folks or get involved, there are a whole range of clubs and social events for the community", Ellie explains. "Whether it's one of our infamous drag brunches, our weekly art club or an indoor climbing session, come along and get as involved as you would like to".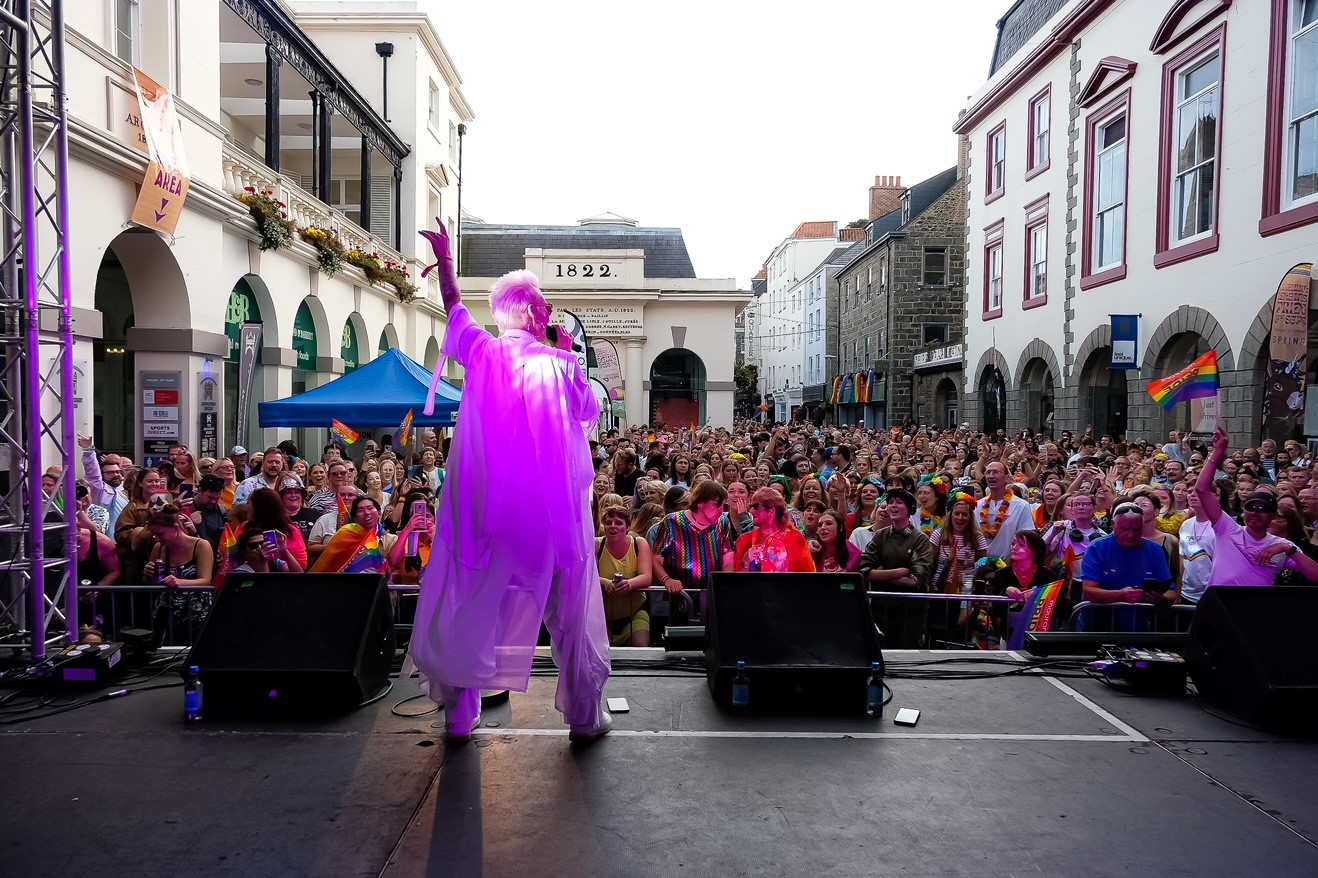 © Jackson Chambers Photography
Channel Islands Pride is now the largest, free, community event that happens on the island with over 8,000 people attending each year. The event is held alternately in Guernsey and Jersey and the next Pride is in Guernsey on 7th September 2024. The event, and the community in general, enjoys huge support from the local business community who sponsor events and fundraise on its' behalf.
From a family perspective Guernsey is a lovely to place to raise children. There are lots of same sex families living on the island with children at local schools. As well as plenty of openly out people, couples and families in the local community. We have same sex marriage, same sex adoption and also funded, assisted reproduction for female same sex couples (unfortunately we don't have any surrogacy laws at present).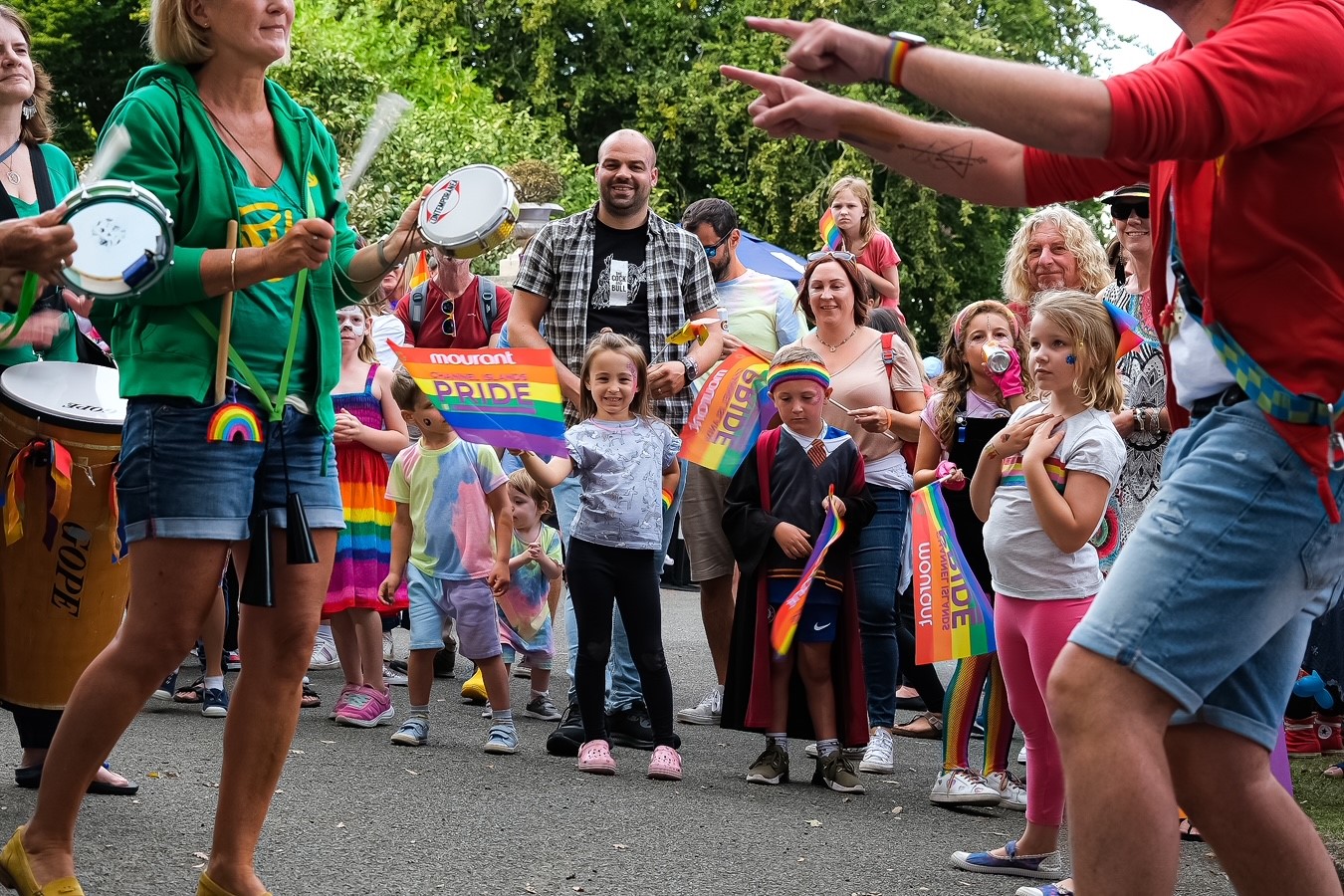 © Jackson Chambers Photography
On healthcare, our sexual health service and the health service in general is very LGBTQ+-friendly. PrEP is available free of charge and we also have some of the best accessible, funded and gender-affirming healthcare in the world!
Celebrating the recent introduction of Anti-Discrimination legislation that came into force on 1 October this year, Ellie commented, "Since Liberate formed 10 years ago, attitudes have changed tremendously. The legal protection delivered in the new legislation make us a leading jurisdiction on diversity and inclusion, covering the workplace and supply of goods and services. Whilst this is a fantastic step towards equality, we are still pushing for protection for the trans community - trans people are protected from discrimination within their own work places but not when accessing goods and services but we expect this to happen within the next few years as work is starting on it next year".
For anyone wishing to get in touch to find out more, Ellie can be contacted on hello@liberate.gg and more information about Liberate can be found at www.liberate.gg or you can find them on all the usual social media channels.
---
If you are considering relocating to the island, the team at Locate Guernsey are on hand to provide confidential guidance throughout your relocation journey free of charge. If you would like to understand how Guernsey could work for you, please get in touch on 01481 220011 or email enquiries@locateguernsey.com.
© All photo credits - Jackson Chambers Photography