ARTICLE •
PUBLISHED: 3 October 2023
Relocate to Guernsey Show - Guernsey Arts

As part of the Relocate to Guernsey Show 2023, a brochure was produced for all delegates. This article was created specifically for the brochure. 
If you are interested in relocating to Guernsey for a better work/life balance or simply want to find out more about setting up a business in Guernsey, please get in touch.
---
The island of Guernsey has long been a haven of creativity - with artists such as Renoir and Victor Hugo finding inspiration for their most notable works from across Guernsey's stunning shores. While many businesses and relocators are drawn to the island for its favourable work/life balance and exquisite natural beauty, there is another reason that should not be overlooked: Guernsey's vibrant arts scene.
The arts have been an integral part of Guernsey's culture for centuries, starting with the island's native language and musical roots. Islanders are rightly proud of the rich history of artistic expression that includes everything from traditional crafts and folk music to contemporary visual art and theatre. Today, Guernsey continues to be a hub for creative minds, attracting artists, musicians, performers - as well as art enthusiasts - from around the world.
Key artistic locations on the island include Guernsey Museum and Art Galleries, the Art For Guernsey Mansell Street Gallery, St James Concert Hall and the Princess Royal Centre for Performing Arts. Plans are also underway to develop a world class Victor Hugo interpretation and exhibition centre – very fitting for the island where Les Misérables was written!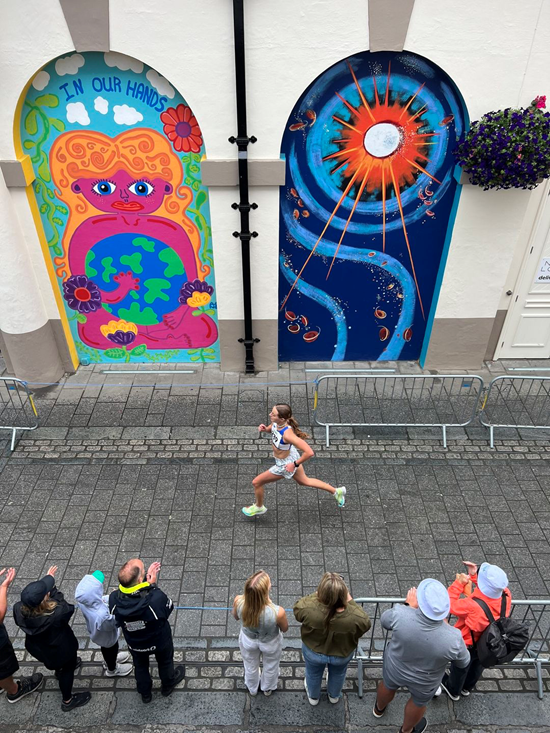 Arch Art Project, St Peter Port
Guernsey is home to several internationally recognised arts festivals, such as the Guernsey Literary Festival, which brings together well-known writers, poets, and literary enthusiasts for readings, talks, competitions and workshops. The newly established Guernsey International Film Festival showcases a diverse range of films from around the world as well as the work of up-and-coming local creators, whilst the Guernsey Photography Festival celebrates the art of photography, bringing together international photographers and the community through exhibitions, workshops, and talks.
Music festivals such as Chaos Festival, Vale Earth Fair, Guernsey Together Festival, Beltane and Sark Summer Festival offer incredible festival experiences across the Bailiwick. St James Concert Hall offers regular concerts through its Global Collection, regularly bringing excellent musical performers to the island from across the genres of Jazz, Rock, Contemporary music and Musical Theatre.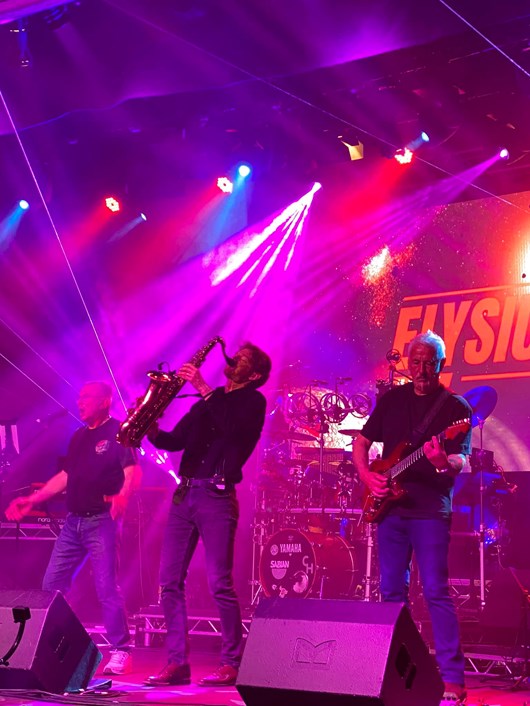 Elysium Guernsey Arts Performance & Fundraiser
The amateur dramatic scene and local theatre schools offer performers of all ages the opportunity to perform in events such as The Guernsey Eisteddfod and One Act Play Festival. When it comes to musical theatre and performance, the island regularly takes the top podium at the Dance World Cup, and many young creatives have been offered places at prestigious dance and performing arts colleges. The island also offers an excellent music service for young performers to learn and train orchestrally, as well as outstanding contemporary music schools focusing on rock and pop qualifications for all ages.
For those interested in the visual arts, there are several exhibitions throughout the year. The Guernsey Arts Open and Bailiwick Wildlife Photographer of the Year exhibits are two notable examples that enable islanders to showcase their talent alongside prominent artists.
There are ample opportunities for individuals moving to the island to engage with the local arts scene and to immerse themselves in the island's creative culture. Guernsey's arts community is known for its inclusivity and support of emerging artists.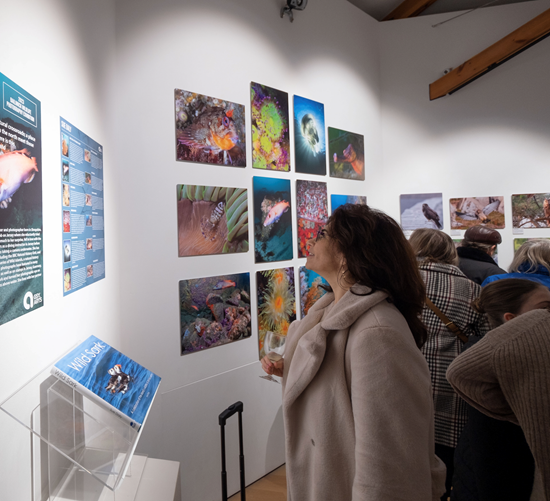 Bailiwick Wildlife Photography Exhibition, Greenhouse Gallery
For individuals who are passionate about collecting art, Guernsey's arts scene offers a unique opportunity to acquire high-quality works from both local and international artists. The island is home to galleries that specialise in contemporary art, as well as antique dealers and auction houses who offer a diverse range of collectibles, from rare books to fine jewellery.
Guernsey Arts is an umbrella organisation which supports the development of local creatives and promotes the arts through exhibitions, workshops, and other accessible events. The charity's approach to administering funding for projects, undertaking fundraising and delivery of advice ensures that everyone in the community has access to the arts across all ages and backgrounds. The commission also manages several public art installations, making art an integral part of Guernsey's public spaces.
Whether through attending local exhibitions and performances, volunteering at arts organisations, or simply engaging with the local community, individuals who relocate to Guernsey will find themselves immersed in a vibrant and welcoming culture that values artistic expression and collaboration.
---
If you are considering relocating to the island, the team at Locate Guernsey are on hand to provide confidential guidance throughout your relocation journey free of charge. If you would like to understand how Guernsey could work for you, please get in touch on 01481 220011 or email enquiries@locateguernsey.com.
© All photo credits - Guernsey Arts